Price: $89.00

Limited time only: $67
Play Demo
Vintage Humbucker Guitar

for EXS24
an electric guitar library for Logic users.
Play Demo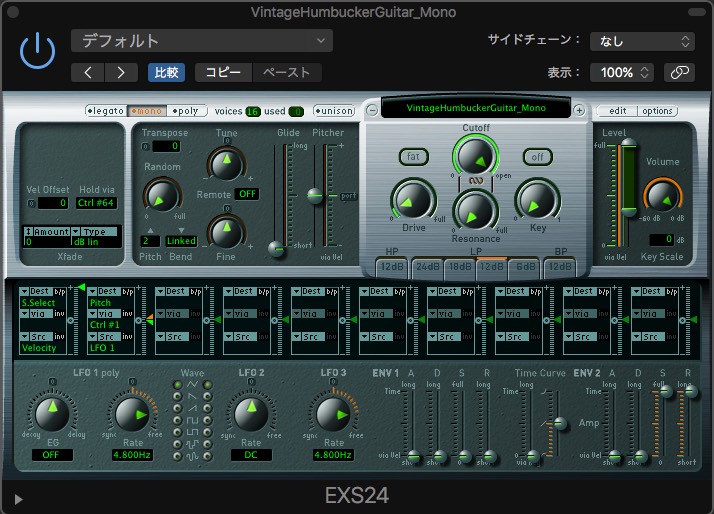 FEATURES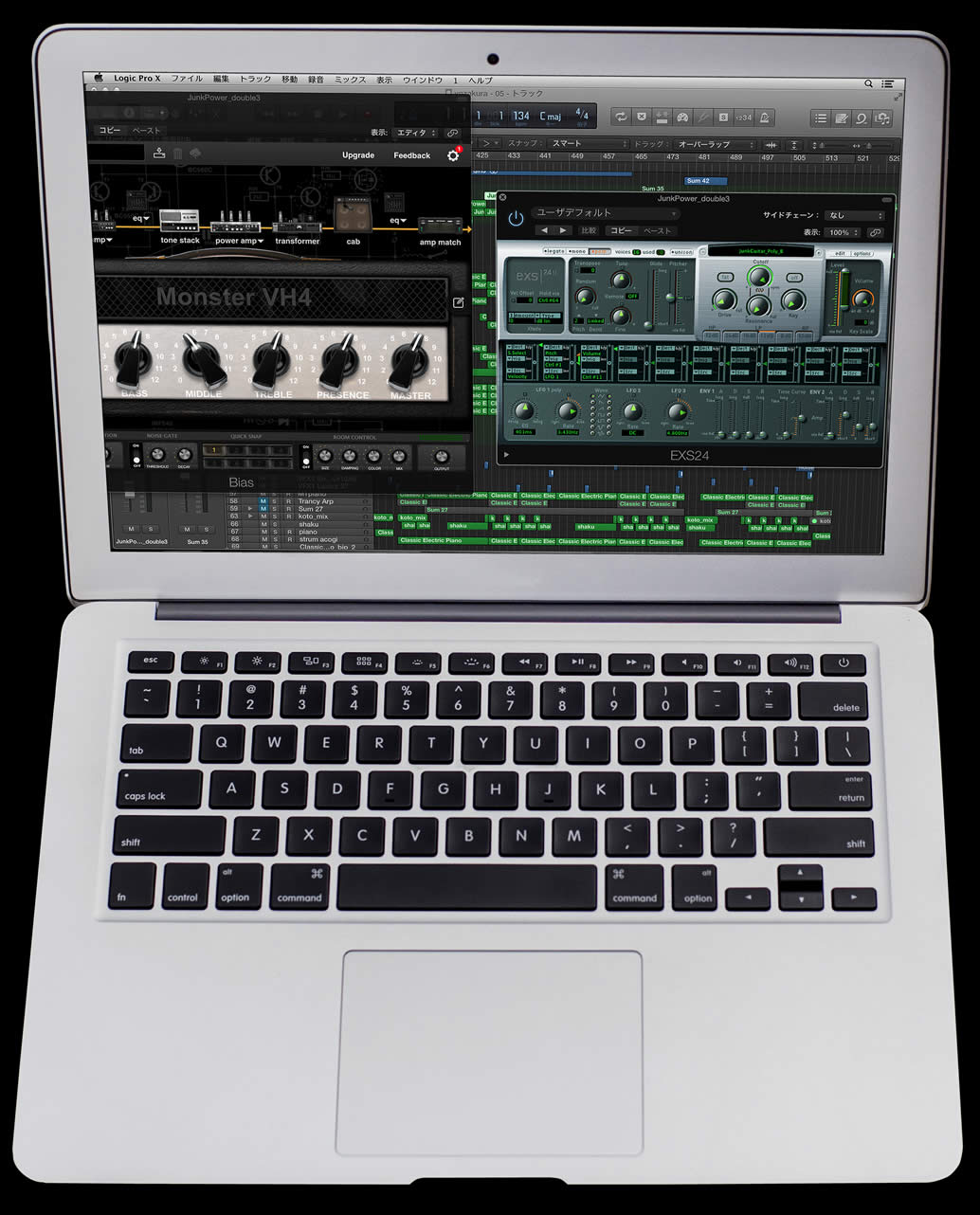 High quality guitar sound
for Logic
High quality samples of Junk Guitar (0.9 series), which is a special sound library for Kontakt, were ported to the EXS24. Every Logic user can experience Junk Guitar's gorgeous guitar sound.
Many articulations
Sustain, Palm-Mute, Slide, Gliss, Pinch Harmonics, Natural Harmonics and more.
Easy switching of articulations with key switches
Switch articulations with MIDI notes.
Monophonic mode, Polyphonic mode, and Chord mode
There are three modes.
DETAILS
Category
Virtual electric guitar instrument for EXS24
Instrument
Humbucking pickup guitar
(STR Guitars)
System requirements

Logic (EXS24)
Amp Simulator

Size of samples
1.4GB
Sampling rate
44.1kHz(24bit)
Articulation list
Downstroke/ Upstroke/ Single Note Sustain/ Single Note Palm-Mute/ Single Ghost Note/ Single Note Hammer-On & Pull-Off/ Single Note Slide/ Pinch Harmonics/ Natural Harmonics/ Picking Tremolo/ Trill/ Chop(Extra Attacks)/ 5th-dyad chord sustain/ 5th-dyad chord Slide/ 5th-dyad chord palm-mute/ 4th-dyad chord sustain/ 4th-dyad chord Slide/ 4th-dyad chord palm-mute/ Octave-dyad chord sustain/ Octave-dyad chord Slide/ Quarter Bend/ Unison Bend/ Glissando(Down & Up)/ Pick Scrape/ Chord Stroke(Major, Minor, 7th, sus4)/ Chord Ghost note
Mode

Monophonic mode
Polyphonic mode
Chord stroke mode(Major/Minor/7th/sus4)

MIDI data of demo songs (Guitar Only)

Survival Game
Iromoa
Onagan
OdiAkkoh
Product comparison
| | for EXS | LE for Kontakt | V1.5 for Kontakt |
| --- | --- | --- | --- |
| Samples | Minimum | for EXS + Chord strum | LE + Velocity layer |
| Polyphonic mode | ● | ● | ● |
| Monophonic mode | ● | ● | ● |
| Real chord mode | ● | ● | ● |
| Simulate chord mode | | | ● |
| Arpeggio mode | | | ● |
| Rhythm mode | | | ● |
| Riff mode | | | ● |
| Chord strum | Major / Minor / sus4 / 7th | All | All |
| Chord detection | | ● | ● |
| Auto stroke | | ● | ● |
| Realtime legato, slide, hammer-on, and pull-off | | ● | ● |
| Advanced KSP program | | ▲ | ● |